Our experience
32 years of humanitarian work
Our commitment to you
Use of your donation in 2022, thanks to our patron's support
0.64% Fundraising
99.36% Humanitarian aid
Our goal : allocate the most of your donation to our actions in the field.
Find out more about it
News
Jumble sales
CHRISTMAS SALE
See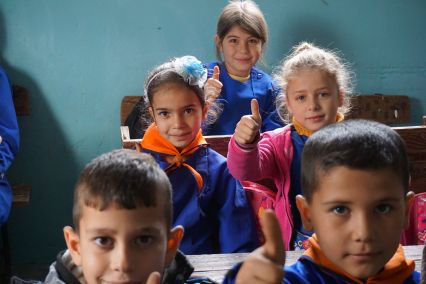 Breaking news
Educating pupils to counter barbarism - Emergency aid for children to ensure their survival
Dear friends,

Our commitment at Mission Enfance is clear: educating children means saving our world. In this Christmas period, your generosity is needed more than ever to provide educational and food aid to young people distraught by their bleak daily lives...
See
32 years of International Solidarity and 1.500.000 children in distress rescued throughout the world
Mission Enfance, Organisation of International Solidarity, created in 1991, in France and in the Principality of Monaco, to "rescue children in distress around the world".
To find out more about it