Our experience
31 years of humanitarian work
Our commitment to you
Use of your donation in 2021, thanks to our patron's support
0.18% Fundraising
99.82% Humanitarian aid
Our goal : allocate the most of your donation to our actions in the field.
Find out more about it
News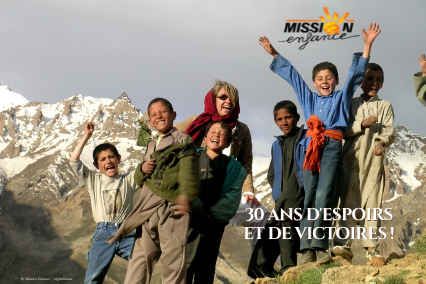 Breaking news
30 years of hopes and victories !
Let's give dignity to the hungry !
Did you know that in Lebanon today, to buy bread for your children, you sometimes have to sell your books ? That the current economic war in Syria is starving families who have already been devastated by ten years of conflict ?
See
Breaking news
Inauguration of the Bardarash camp school
On May 20th 2021, the Consul General of France in Erbil, Mr. Olivier Decottignies, inaugurated the school in Bardarash camp
See
31 years of International Solidarity and 1.500.000 children in distress rescued throughout the world
Mission Enfance, Organisation of International Solidarity, created in 1991, in France and in the Principality of Monaco, to "rescue children in distress around the world".
To find out more about it